As board-certified pediatricians and fellows of the American Academy of Pediatrics we are dedicated to providing comprehensive high quality preventive care and treatment for infants, children and adolescents from birth to age 21.
---
Howard Goldstine, MD, FAAP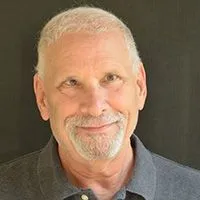 Dr. Goldstine says he became a pediatrician because he never grew up. So be prepared for professionalism with a bit of humor mixed in, which not only eases the child's fears but also makes the parents laugh! After attending Washington University (St.Louis) he received his M.D. at the University of Illinois (Chicago) followed by internship and residency at Cook County Hospital (Chicago) and UCLA-Harbor General-Martin Luther King Hospital (Los Angeles). Practicing now for over 45 years in the Conejo Valley and Moorpark, the practice has grown from two to six physicians. His special interests include allergy medicine and the diagnosis and treatment of ADHD. The proudest accomplishments of his life are his three successful children and six grandsons along with a 50 year marriage to an amazing woman.
David Scherr, MD, FAAP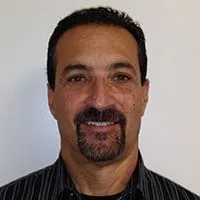 Dr. David Scherr has been with Community Pediatrics for over 35 years. He is originally from Brooklyn, New York where he grew up and graduated from Brooklyn College with a B.S. in Chemistry in 1975. After graduating, he spent 1 year doing research in Medical Compliance at Downstate Medical Center in Brooklyn and then attended Medical School there at the State University of New York, graduating in 1980. He and his wife, Bette, then moved to California where Dr. Scherr did his internship and residency in Pediatrics at Cedars-Sinai Medical Center in Los Angeles. In 1982-1983 he was the Chief Resident of Pediatrics at Cedars Sinai where he helped coordinate the residency program. In July of 1983 he joined Community Pediatrics where he has practiced since. Over the years Dr. Scherr has been very active in local community endeavors including being a board member for Agoura Pony Baseball, Westlake Community Hospital, and Los Robles Hospital and Medical Center. This includes one term as Chairman of Pediatrics at each of the local hospitals. Dr. Scherr has also been active in the Jewish Community and was on the board of Temple Beth Haverim in Agoura for many years, including 5 years as Temple President until 2010. He and Bette have raised their two children, Rachel and Scott in the area. Rachel, who has a Ph. D. in nutrition, is a professor doing research in childhood obesity at UC Davis. Scott has his doctoral degree in Physical Therapy and is in practice in Century City. Dr. Scherr's interests include exercise, reading fiction, and especially spending time with his family.
Robert Nudelman, MD, FAAP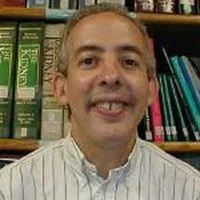 Dr. Robert Nudelman was born in Chicago, grew up in Evanston, went to college at Northwestern and medical school at the University of Illinois. He completed his pediatric residency at Cook County Hospital and moved to Southern California in 1980 for a fellowship in Pediatric Infectious Disease at Cedars Sinai hospital in Los Angeles. It was at Cedars Sinai hospital where he met Dr. Scherr and Dr. Greene. Dr. Nudelman became a part of the Community Pediatric Medical Group family in 1988. He is board certified in General Pediatrics and Pediatric Infectious Disease and has a special interest in treating children with ADHD. He also speaks some Spanish. Dr. Nudelman lives with his wife and son in Westlake Village.
Leslie Spiegel, MD, FAAP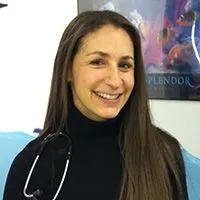 Dr. Leslie Spiegel grew up in the San Fernando Valley. She graduated Summa Cum Laude from UC San Diego (1996) with a major in Psychology and a double minor in Biology and Chemistry. Dr. Spiegel spent two years working before attending medical school. She worked at Planned Parenthood for 1 year with an emphasis on women's health, youth education, and STD/pregnancy prevention. She also worked for 1 year at Children's Hospital Los Angeles performing research in the endocrinology department. Following that, Dr. Spiegel attended medical school at the University of Southern California, now known as the Keck School of Medicine. She graduated with honors from USC in 2002, and she then went on to complete internship and residency at the Cedars Sinai Medical Center (2003-2005). After graduating from residency, she has been working as a pediatrician here at Community Pediatrics Medical Group. Dr. Spiegel enjoys working with children of all ages. She loves working with newborns to college-aged kids, and she has a special interest in both adolescent health and eating disorders. She loves working at Community Pediatrics where she enjoys being a part of our patients' lives in the Conejo Valley and surrounding communities, and she feels grateful to have a career in which she is constantly learning and continuing her education in order to better serve her patients. The best part of being a pediatrician is watching children and families grow and thrive through so many different stage of life. Dr. Spiegel lives in Calabasas with her wonderful husband and two tween and teenage children. She loves running and hiking in her free time, and she loves spending time watching her kids cheerleading or playing golf. She enjoys being outdoors and will never pass up a day at the beach.

---
To help our patients and parents, we have a child behavior specialist and lactation consultant available for questions and appointments.
Marilyn Greene MA, MS, LMFT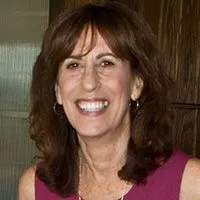 Marilyn is an Early Childhood Specialist and licensed Child and Family therapist. She has been working with children and families for over 40 years. She provides free phone consultations for our Community Pediatrics families. She helps with parenting and child behavior issues, including discipline, toilet training, and sleep training to name a few. She has a private practice in Agoura Hills.
Please call Marilyn at 818-706-8472 to schedule an appointment or to discuss your child.
Cindy Shelton RN, IBCLC
Cindy Shelton is a Registered Nurse and International Board Certified Lactation Consultant. She has been part of the Ventura County community her whole life. Cindy is passionate about providing comprehensive lactation care, education to parents and healthcare professionals for over two decades. Breastfeeding can be challenging in itself, but with her expertise, knowledge, and experience she can make breastfeeding feel simple. She is dedicated to helping with lactation concerns including painful latch, injury to nipples, low supply, oversupply, supplementation, slow weight gain, tethered oral tissue, fussiness, spitting, reflux, and other lactation issues. When not helping mothers and babies, she can probably be found outside hiking, biking, and spending time with her family.
Available by appointment for in-home visits 805-501-9397 or [email protected]